About Silt Saver
A Better Way To A Cleaner Environment!
Silt Saver is an American producer of performance-based erosion and sediment control products.  Founded in 1999, by Roger Singleton, we were established out of the desire to create a better way to prevent sediment from entering our waterways.  Roger had a long career in the construction industry and was frustrated with the high failure rates of the traditional best management practices required for sediment control.  Frustration led to innovation starting with our Frame and Filters designed for drop inlet protection, and now extending to a full line of performance-based sediment control products.
Through the years we have continued to grow as a company developing practice specific ideas and designs to solve problems in the field.  Now a second-generation company, we continue to listen to the stormwater and sediment challenges of our customers and create better solutions.  We create performance-based sediment control products with three main principles in mind:  structural integrity, controlled stormwater release, and sediment retention.  Combining experience with creativity and guided by those principles, we create innovative designs that work.  Our customers know that if the product is made by Silt Saver they can be confident when the rain is coming.
Meet Roger and Stephanie Singleton. Founder and president of Silt Saver. →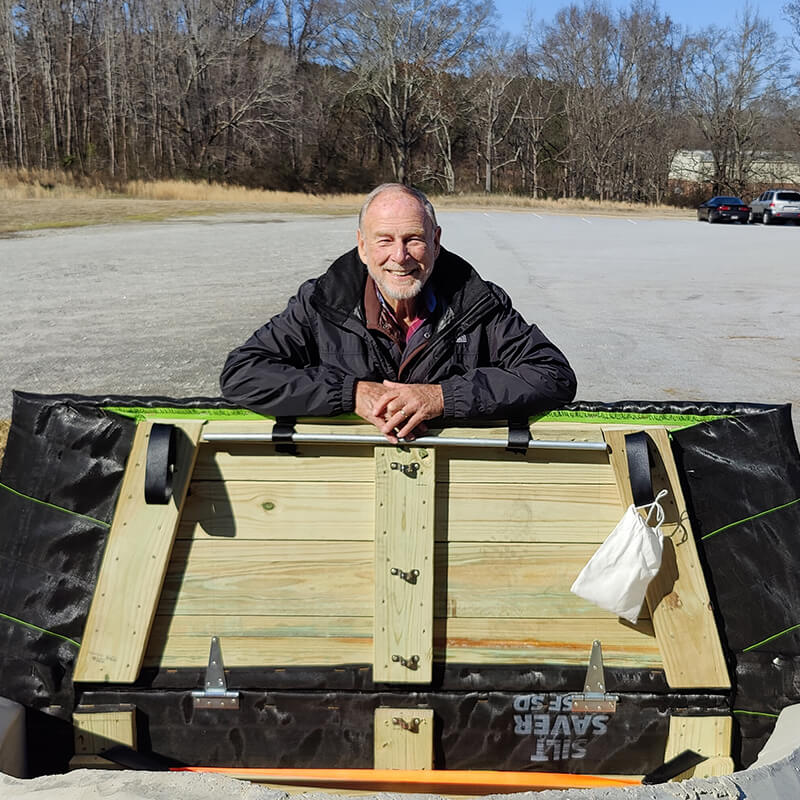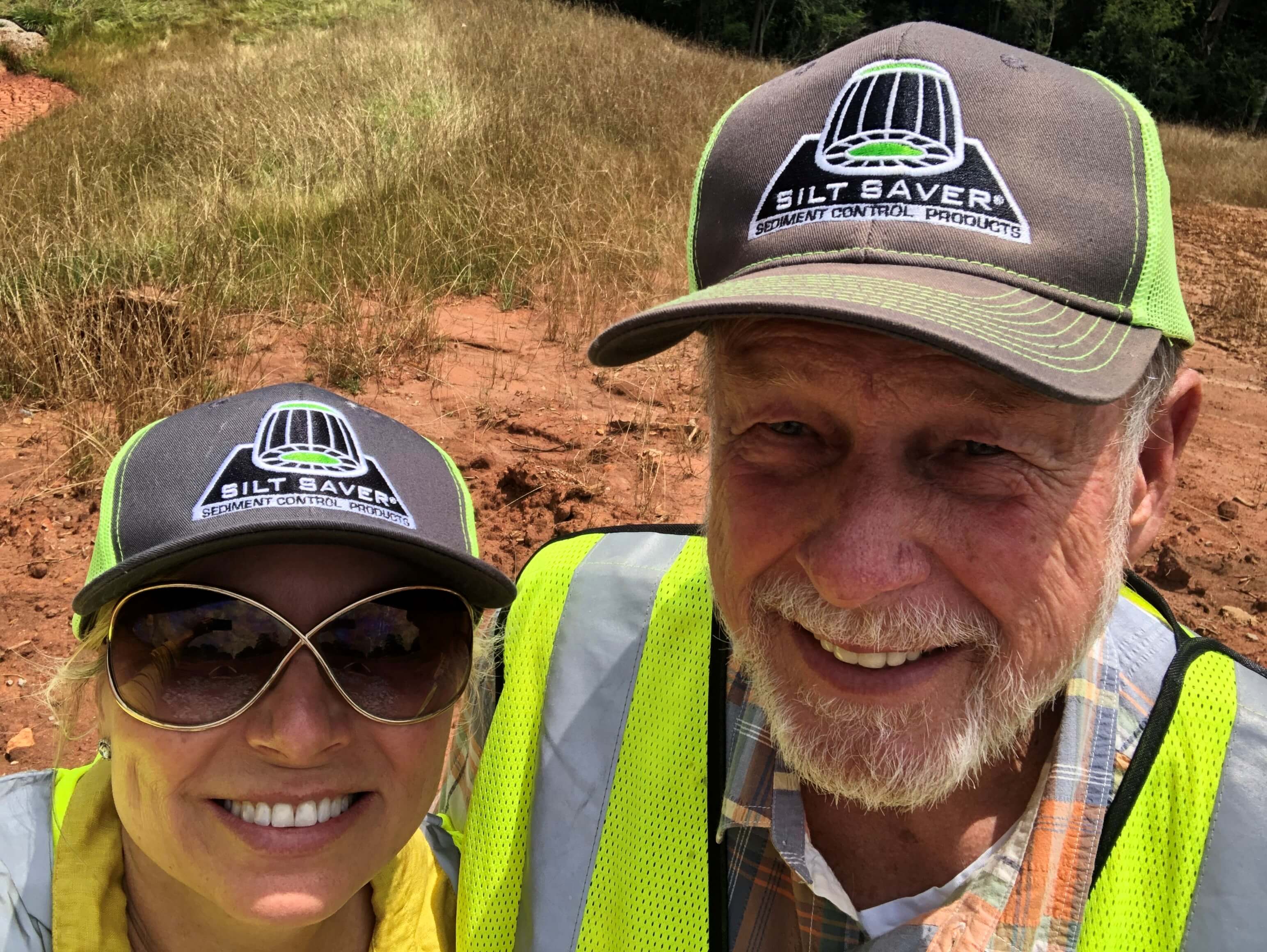 Trusted by Industry Leaders
It was my observation that the WBSF fabric and wood stake system developed by the owner and used on this site was effective or more effective than other approved practices and products nearby that were non-effective and showed the impacts of environmental degradation.
Please accept this letter as my endorsement of Woven Belted Silt Fence (WBSF-C) and Woven Belted Silt Fence 2 – stage (WBSF) for approval as "Equivalent BMPs" per the requirements as described by the GSWCC; they both are sensitive sediment barriers (SDI-S). Both products are the creation of Silt-Saver, Inc., a company well known for their innovative and effective erosion control products.

We have added both sediment barrier fences to several of our site plans in Rockdale County, along with the required notation. During the course of construction both products provided, in my opinion, superior silt retention to conventional sensitive sediment fence.

In addition to my visual observations and opinions, Silt-Saver, Inc. has had both products quantitatively tested by Tri/Environmental, Inc.
Back in 1999 I purchased some round domes from Roger Singleton to use on my catch basins. I may have been one of Silt Saver's first customers. I am happy to report that I am still using some of those original frames that I purchased way back then. I occasionally have to buy new filters and then I am back in business. What a great product that has paid for itself many times over.
Subscribe to our Mailing List
Join our mailing list to receive the latest news, products, webinar invitation, and updates from Silt Saver team.