Inlet Protection (Frames and Filters)
Catch Basins are an integral part of stormwater control and drainage systems. The purpose of a catch basin is to catch debris and release stormwater from a parking lot, street, highway, or landscaping area. During project site construction, sediment, pollutants, and trash must be prevented from entering the surrounding streams and wetlands, which feed into our watersheds. Inlet protection frames and filters, also known as rigid inlet protection, are designed to be a temporary sediment control device during land disturbing construction activities. Inlet protection frames and filters are a performance-based, cost effective replacement for drop inlet filtration BMP methods such as: silt fence boxes or rock and wire inlet protection.
A Better Way to A Cleaner Environment.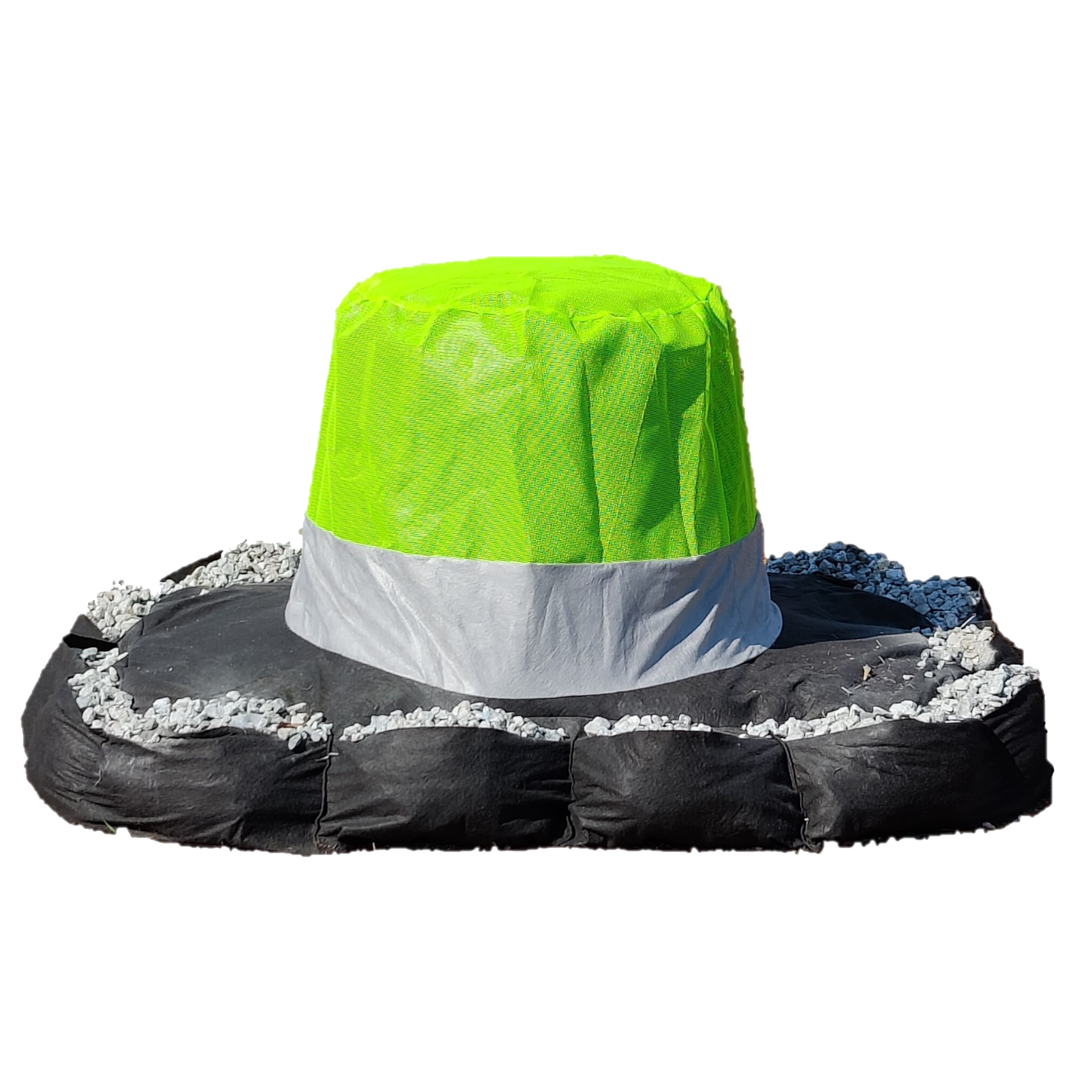 A700A Rectangle Base 36″X55″ Frame & Filter Assembly
Designed to protect storm water inlets during construction. The rectangle frame is designed to cover inlet openings 36" x 55" or smaller. Learn more >>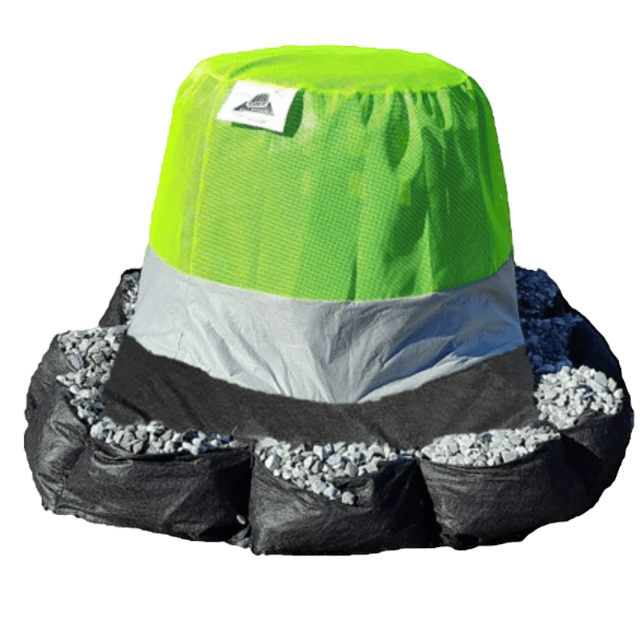 A1000A Square Base 36″X36″ Frame & Filter Assembly
Square base 36" x 36". Comes in DOT & High Flow filter. Learn more >>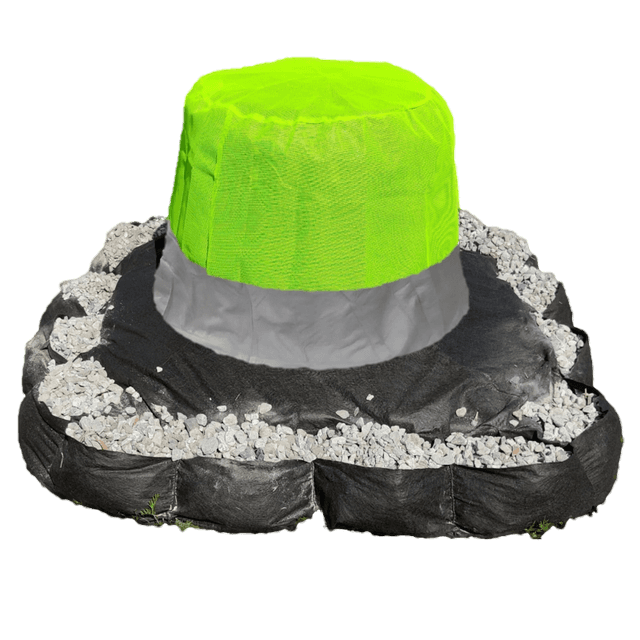 A1100A Square Base 48″X48″ Frame & Filter Assembly
Square base 48" x 48". Comes in DOT & High Flow filter. Learn more >>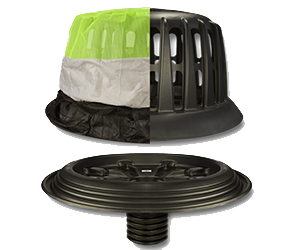 Bottom Drain Attachment
Designed to work in conjunction with the R-100-A to create a self-contained filtration system. Learn more >>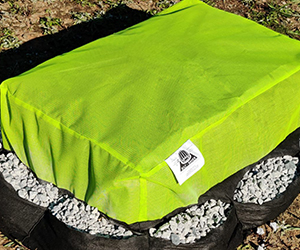 LPR500A Low Profile Rectangle Frame & Filter Assembly
Over Grated Inlets or Covered Inlets Frame and Filter Assembly. Low profile design for non-sump conditions. Comes in 30" x 46" x 16". Learn more >>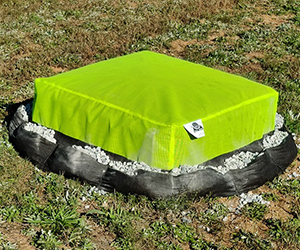 LPS600A Low Profile Square Frame & Filter Assembly
Over Grated Inlets or Covered Inlets Frame and Filter Assembly. Low profile design for non-sump conditions. Comes in 42" x 42" x 16". Learn more >>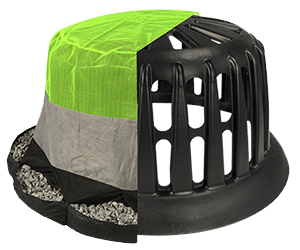 R100A Round Base 60″ Frame & Filter Assembly
The large frame is designed to protect the inlets in new construction sump conditions. The round frame, with a diameter of 60". Learn more >>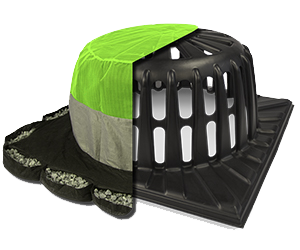 S200A Square Base 62″X62″ Frame & Filter Assembly
The large frame is designed to protect the inlets in new construction sump conditions. The square frame, 62″ x 62″, fits perfectly over the brick or precast inlet. Learn more >>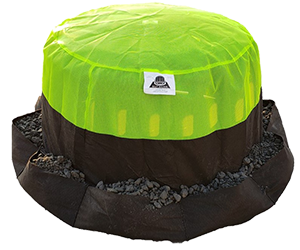 Specialty R300B-DOT Frame and Filter Assembly
The large frame is designed to protect the inlets in new construction sump conditions. The round frame, with a diameter of 60". Learn more >>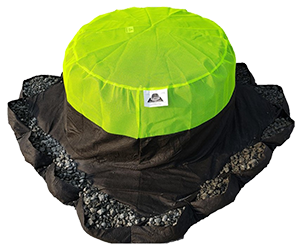 Specialty S400B-DOT Frame and Filter Assembly
The large frame is designed to protect the inlets in new construction sump conditions. The square frame, 62″ x 62″, fits perfectly over the brick or precast inlet. Learn more >>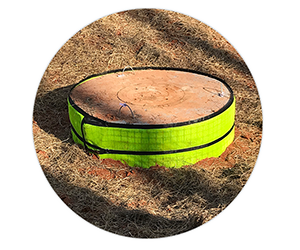 Pedestal Inlet Wrap
Designed to protect storm water inlets during construction. The rectangle frame is designed to cover inlet openings 36" x 55" or smaller. Learn more >>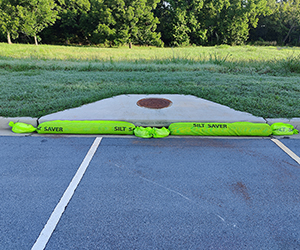 SS 300 Curb Inlet Filter
Place in front of a curb inlet or opening to prevent the migration of sediment into the storm drain system. Learn more >>
A1200A Frame & Filter Assembly
Designed for smaller drains, such as yard inlets, golf course drains, landscape drains, beehive drains, and drywells that are 30" or less. Learn more >>