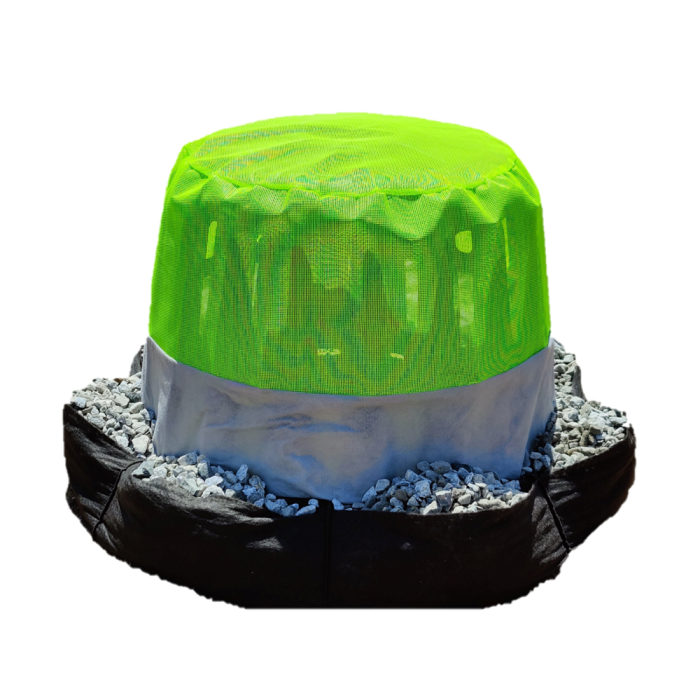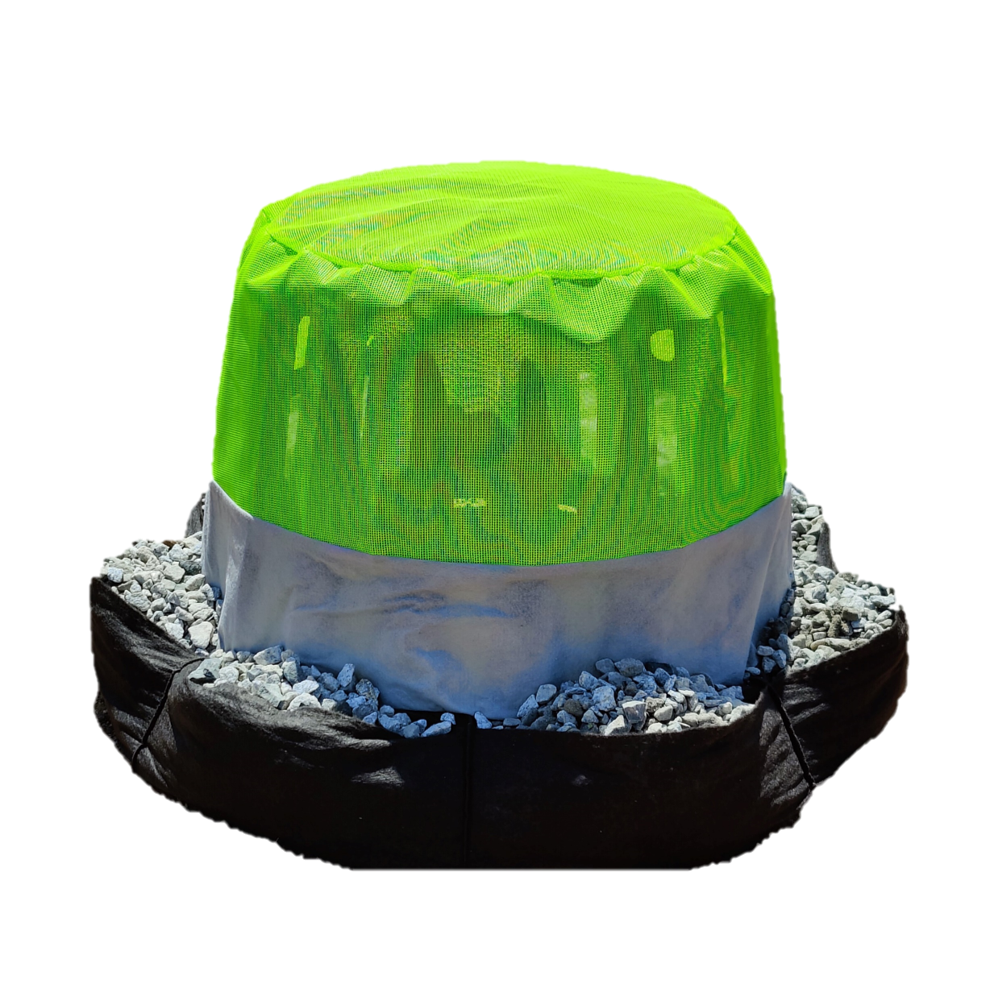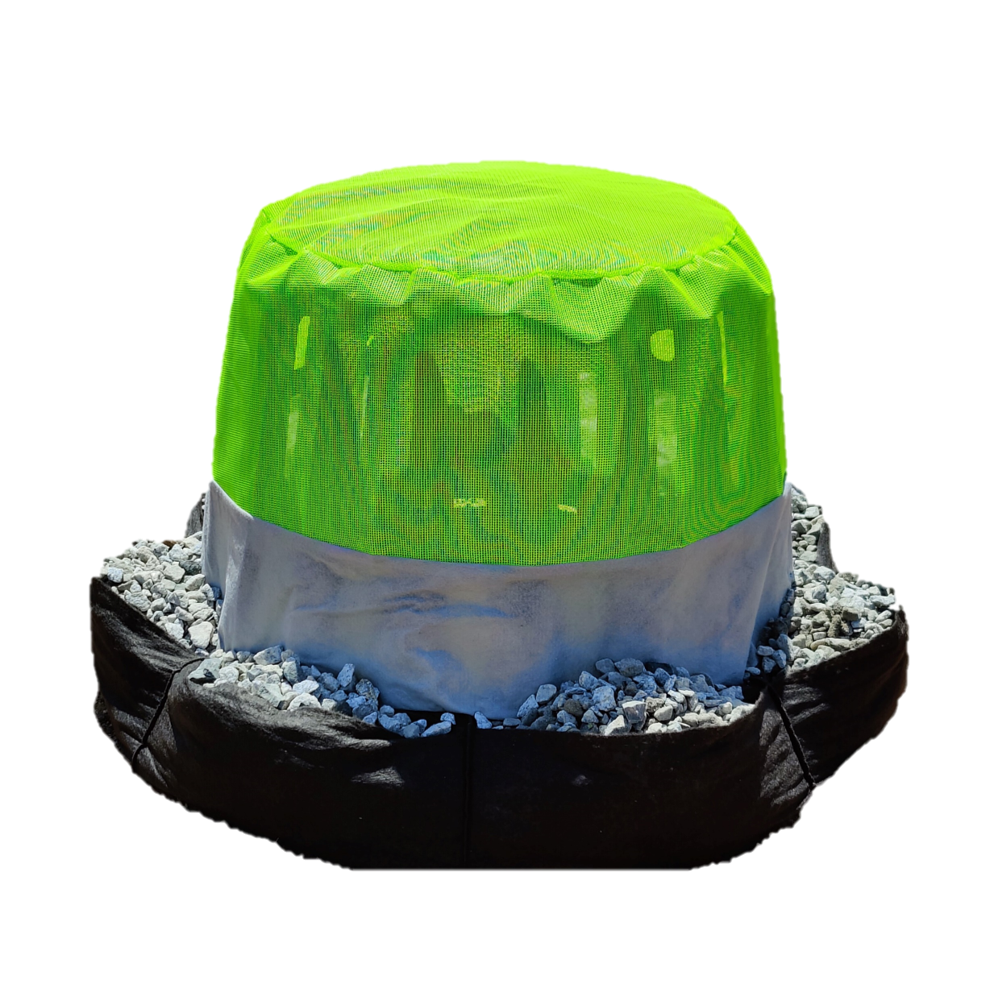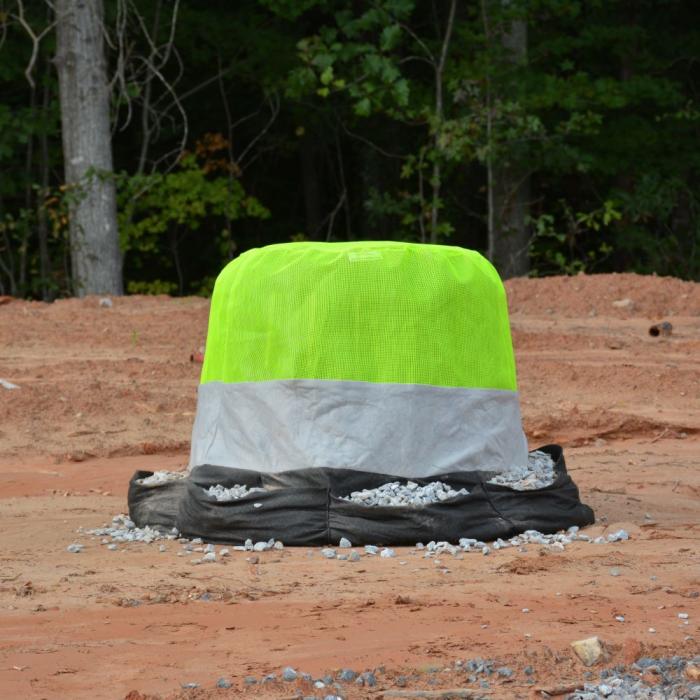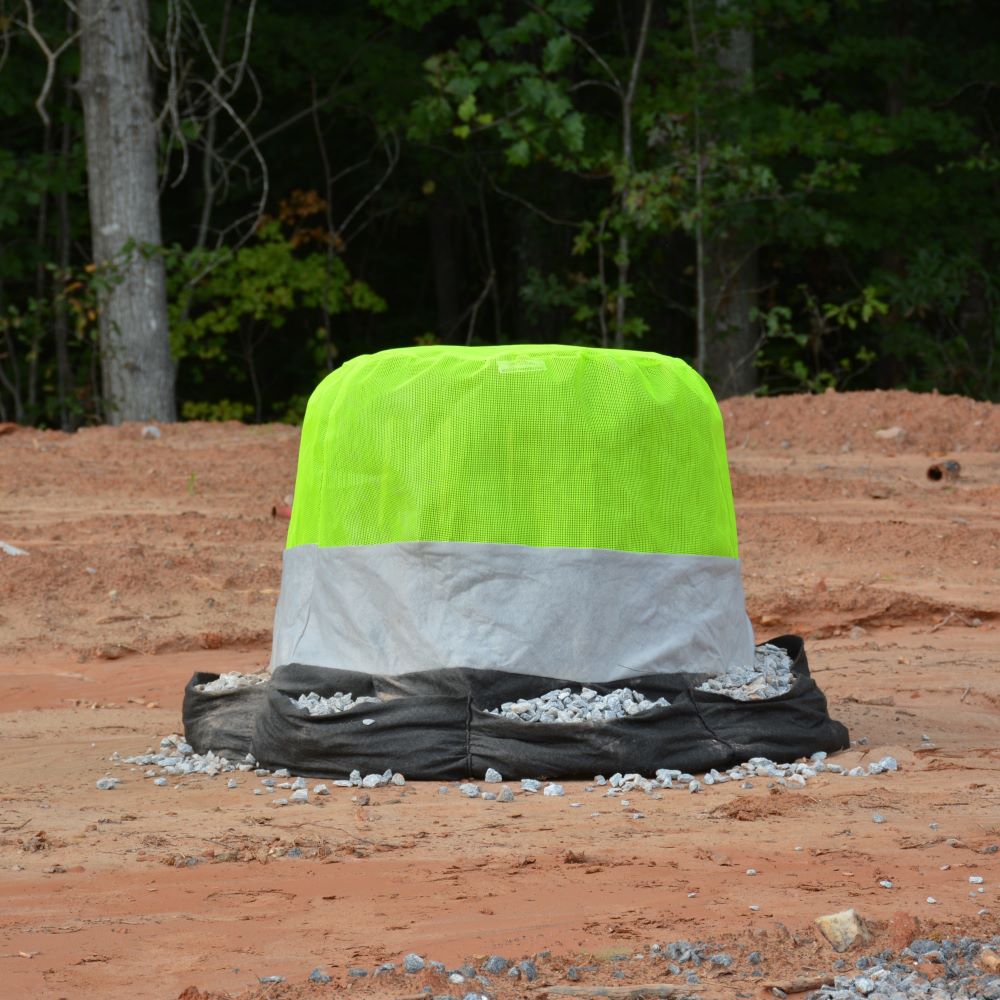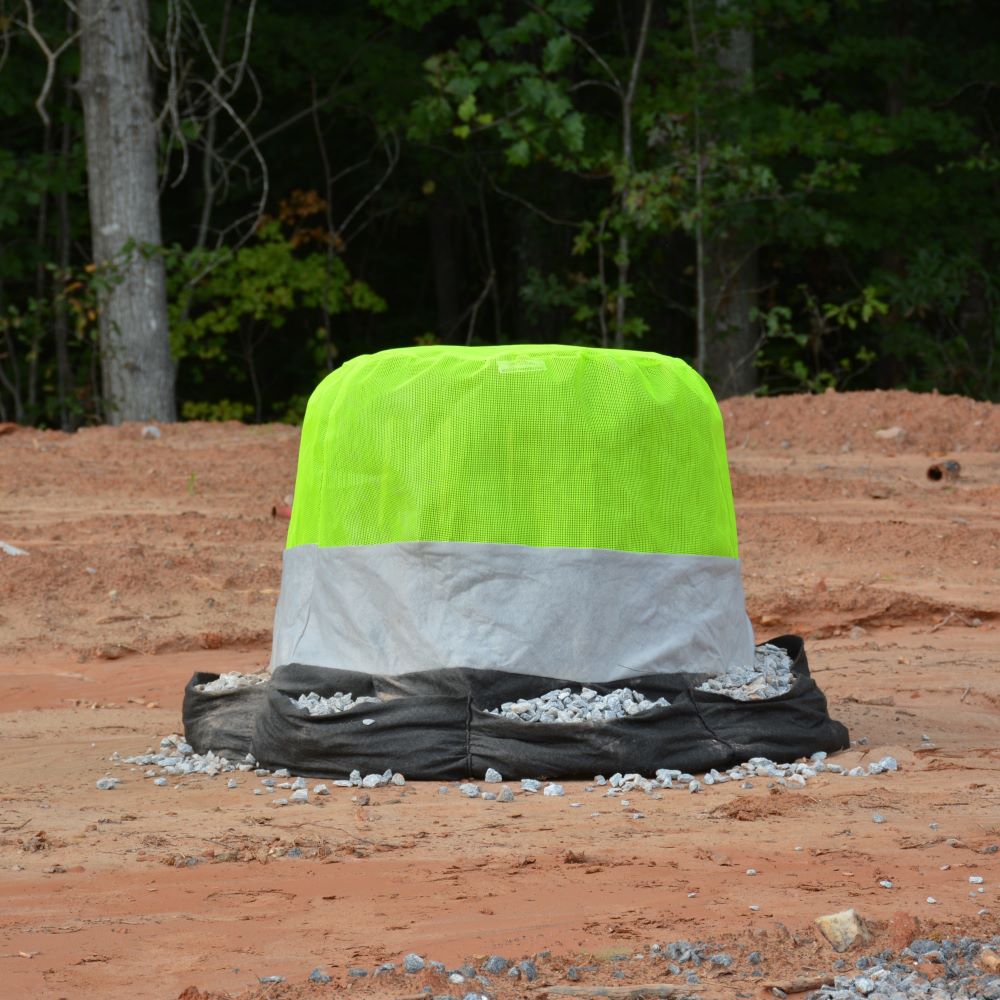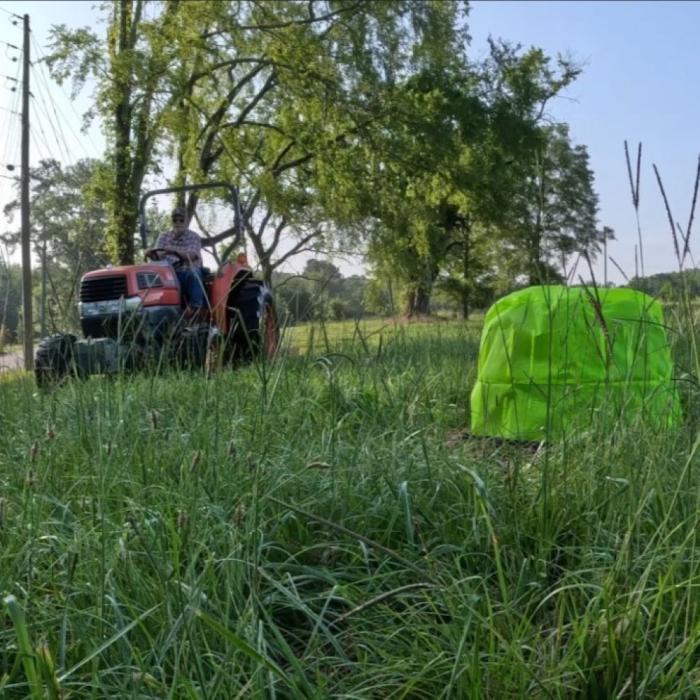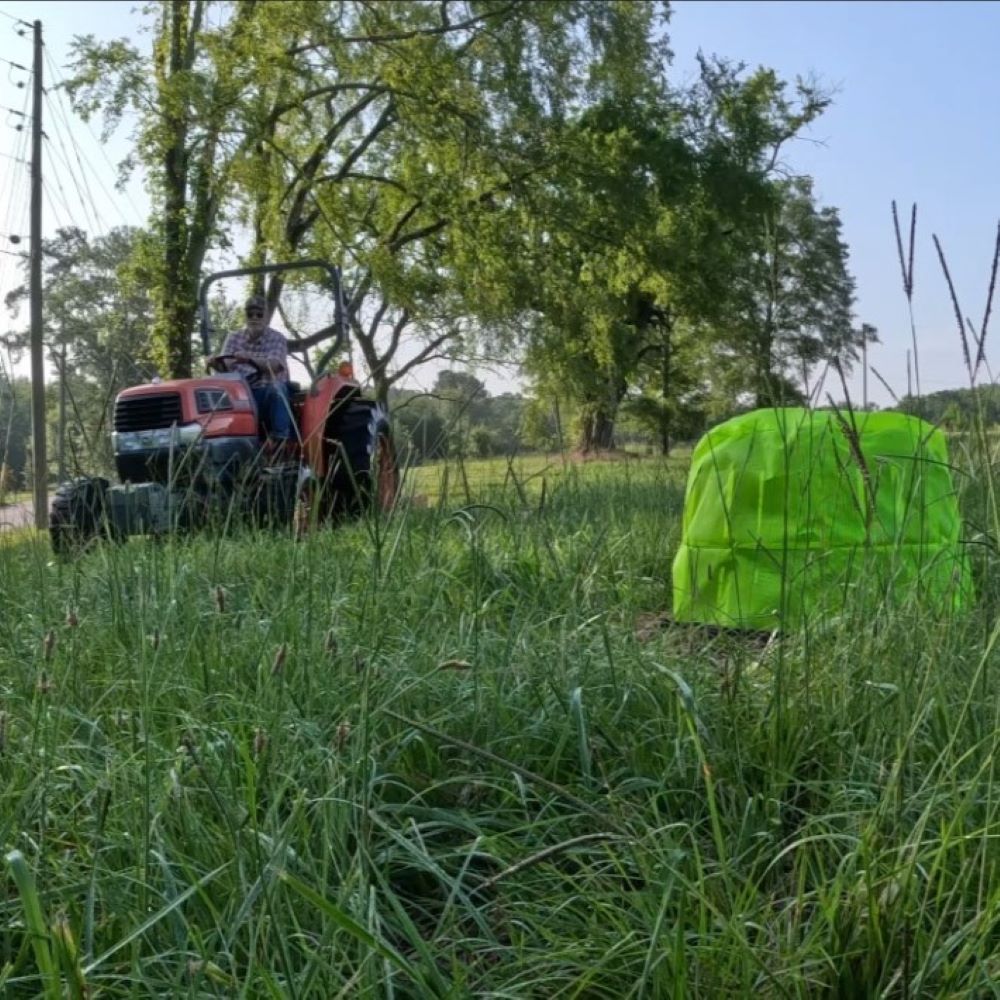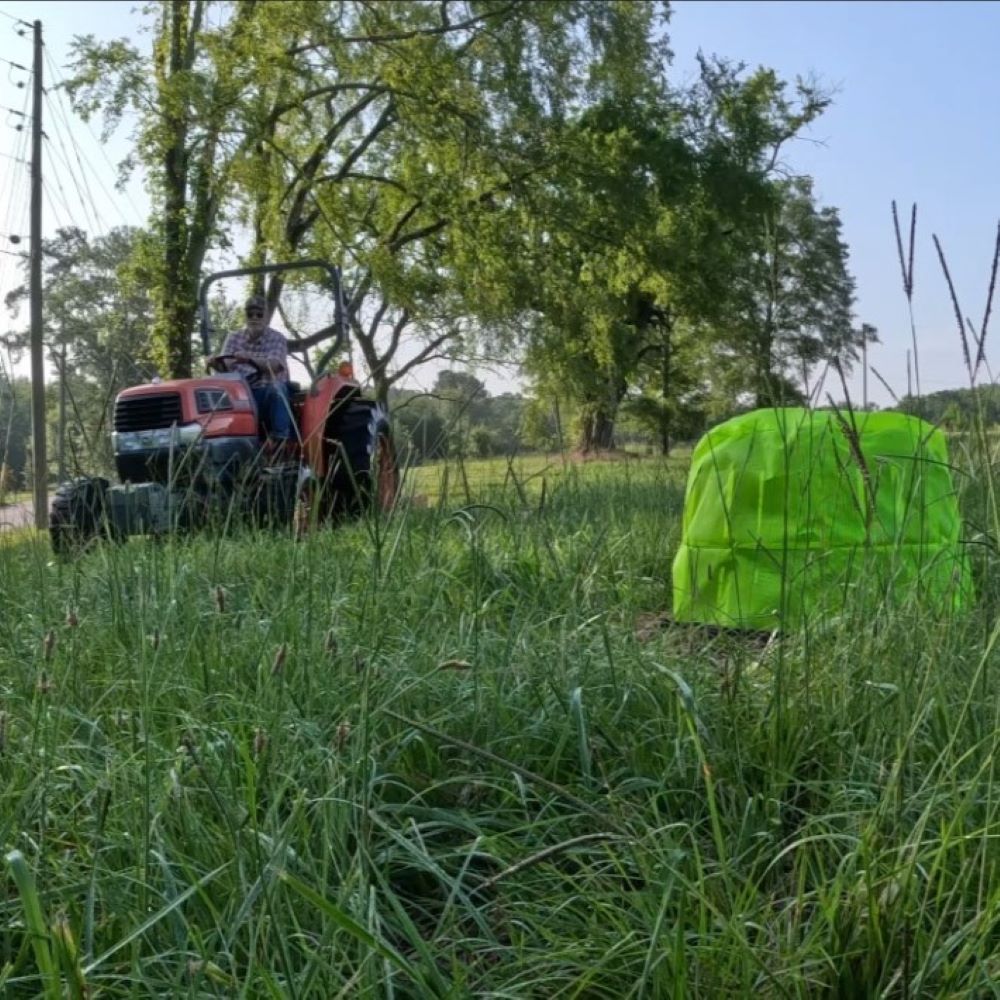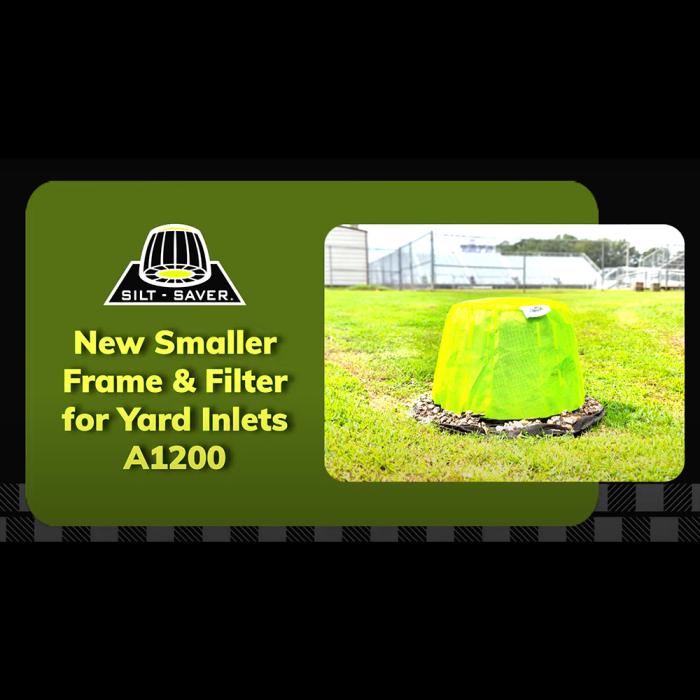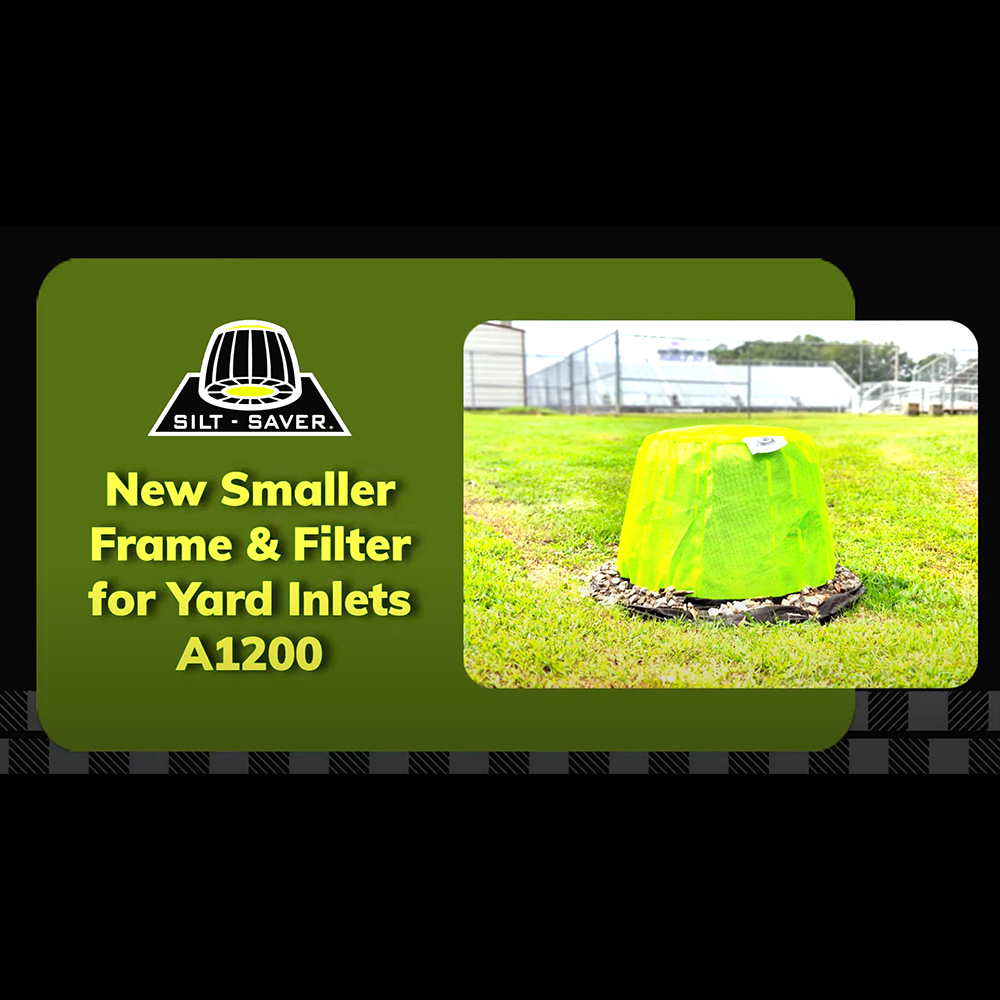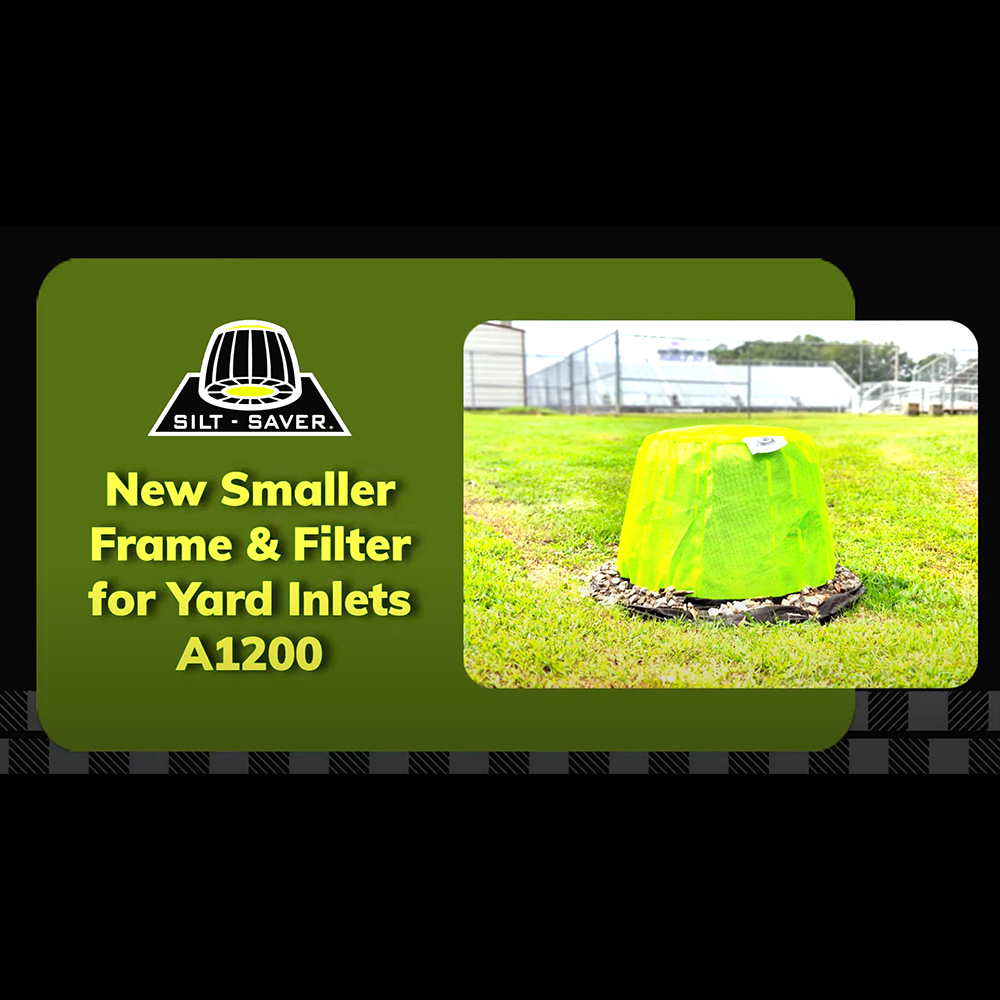 Landscape / Yard Use Frame and Filter Assembly
The Silt Saver A1200 Frame and Filter Assembly is designed for small drains, such as yard inlets, golf course drains, landscape drains, beehive drains, and drywells that are 30" or less to prevent sediment and trash from entering a stormwater system. The A1200 is made of a durable, reusable polyethylene frame with a replaceable filter. The filter top is composed of high visibility green mesh with >1100 gpm/ft2 clear water flow. The base of the filter has integrated bags for rock or stone to provide weight, securing the device in place. The filter base contours to the surrounding surface, whether it is raw dirt, crush run asphalt or concrete, reducing the chances of undermining. The entire device is quickly and easily installed by placing the frame over the drain, covering the frame with the filter, and filling the bags around the base with rock or sand. Installation takes minutes and requires no machinery. The device provides consistent protection of your drain with minimal maintenance. Sourced and made in America.
The Frame and Filter are sold as an assembly of one frame with a choice of filter.
Additional information
| | |
| --- | --- |
| Size | 38" (A-1200A) |
| Filter | 2 Stage Filter (A-1200A-2S), High Flow Filter (A-1200A-HF) |