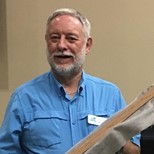 An Expert Testimonial from a Veteran Erosion Specialist.
September 1, 2021
The 2-Stage Difference
Silt Saver Woven Belted Silt Fence 2 Stage (WBSF2S)
WBSF2S consists of a fabric specifically designed for the practice of vertical sediment control (silt fence).  By balancing structural integrity, stormwater release, and multiple sieves, WBSF2S achieves the optimal balance of sediment control and controlled storm water release.  Traditional single sieve silt fence fabric places extreme hydrostatic pressure on a silt fence system causing undermining, overtopping, stake deflection and in some cases, structural failure of the silt fence system.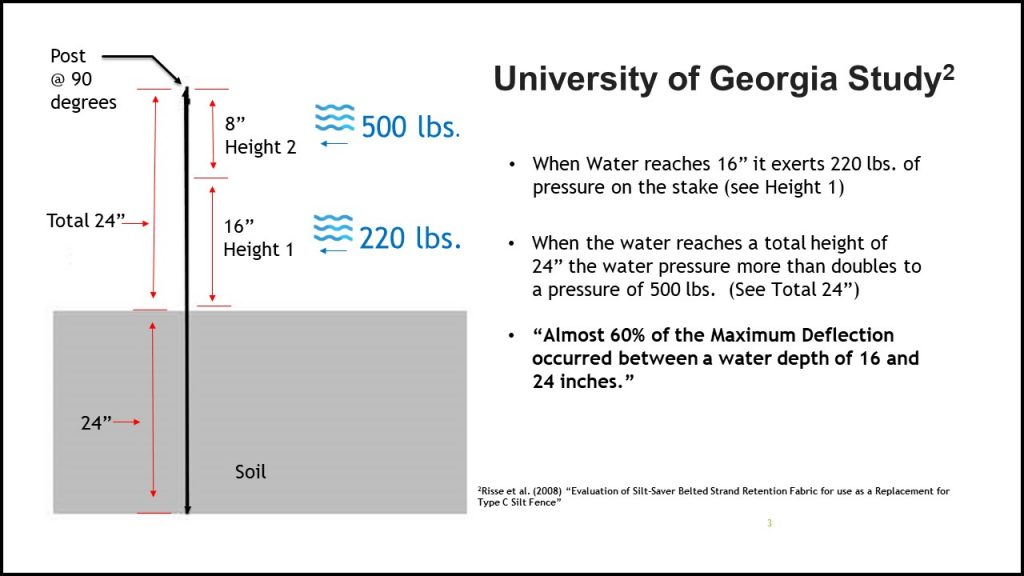 In contrast, WBSF2S incorporates a high efficiency 50 sieve stage for impoundment and sediment deposition / filtration (the first 12" above ground line), as well as a second stage designed for controlled storm water release (the upper 12" of fabric).  Distributed throughout the fence are four integrated belts woven into the fabric each with a tensile strength of greater than 350 lbs. for superior attachment points and linear support consistent with this product line of woven belted silt fence (WBSF).
Third party testing of the WBSF 2 Stage using ASTM methods yielded the following typical values:  ASTM D 4595 Wide Width Tensile Properties test, yielded an ultimate strength of >3700 ppf.  The ASTM D 4632 Grab Tensile Strength test result for WBSF2S in the stormwater release stage is 320 lbs. and in the sediment impoundment and filtration stage is 425 lbs.
Silt Saver believes that the topography of any given jobsite should be a design consideration when choosing silt fences.  The degree of slope on the site determines where the water collects along the silt fence (low points), flooding some portions while other portions remain dry.  Topography, therefore, also determines where the water should be released.  The two-stage design incorporated into our WBSF2S, addresses these ever-changing low points throughout the course of your project by providing built-in stormwater release at all low points throughout the job site at 12" of height.  This design limits concentrated pooling and reduces the hydrostatic pressure that can lead to undermining of the fence or loss of the fabric attachment to its supporting system resulting in sediment discharges to the waters of the state.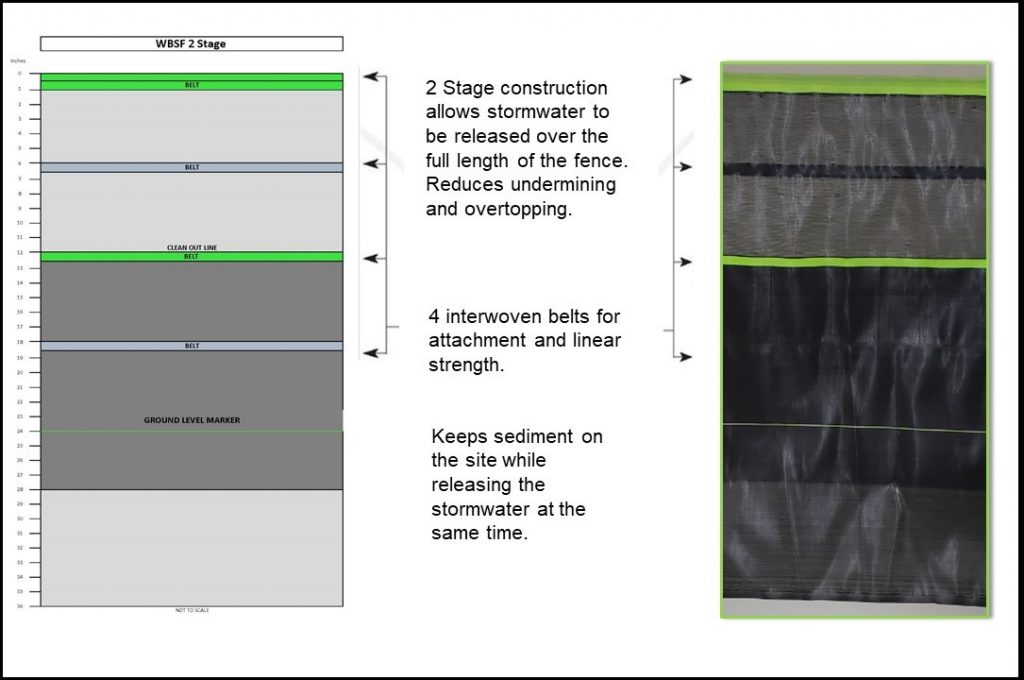 In summary, failure to recognize the need for stormwater release contributes to the majority of silt fence failures.  Any vertical fabric used to trap sediment should also provide for the release of the stormwater that carries the sediment.  The Silt Saver WBSF2S was designed with this premise in mind and has the potential to best address the performance requirements for the success of a vertical sediment control fabric (silt fence) that include flow, efficiency, and structural integrity of the system.
Written by Roger and Stephanie Singleton